What is a Link-Building Service?
A link building service is provided by a link building team, SEO agency, or a freelancer, and dedicated to help websites rank higher on Google. Link building & SEO companies use creative strategies to build different types of relevant links, all while playing by the rules set by search engines (not always!). Their goal? To help websites gain credibility and rank higher so people could see them, get clicks and visitors.
Many companies strive to determine the net profit each created link generates, but this task proves to be impossible. This impossibility stems from the interdependence of various links — each link needs the support of others that are constructed differently to function effectively. Furthermore, the success of link-building services, and links in general, along with all SEO efforts, are contingent upon numerous other factors, or in simpler terms, website optimization.
These services follow some pretty strict operational rules to assist businesses and website owners in establishing a robust online presence and gaining an advantage in the competitive online arena.
Depending on the project type (SaaS, service company, e-commerce, physical product, etc.) and niche (multi-niche for e-commerce, medicine, legal, pets, IT, etc.), various link-building services may be appropriate, adaptable to the client, or unsuitable. For instance, a service offering editorial links may not be fitting for dentists in Alabama but could be ideal for digital products like electronic signatures, freelance marketplaces, etc. Conversely, a service like https://www.brightlocal.com/ may be well-suited for the former but not the latter.
Reasons to Purchase Link Building Services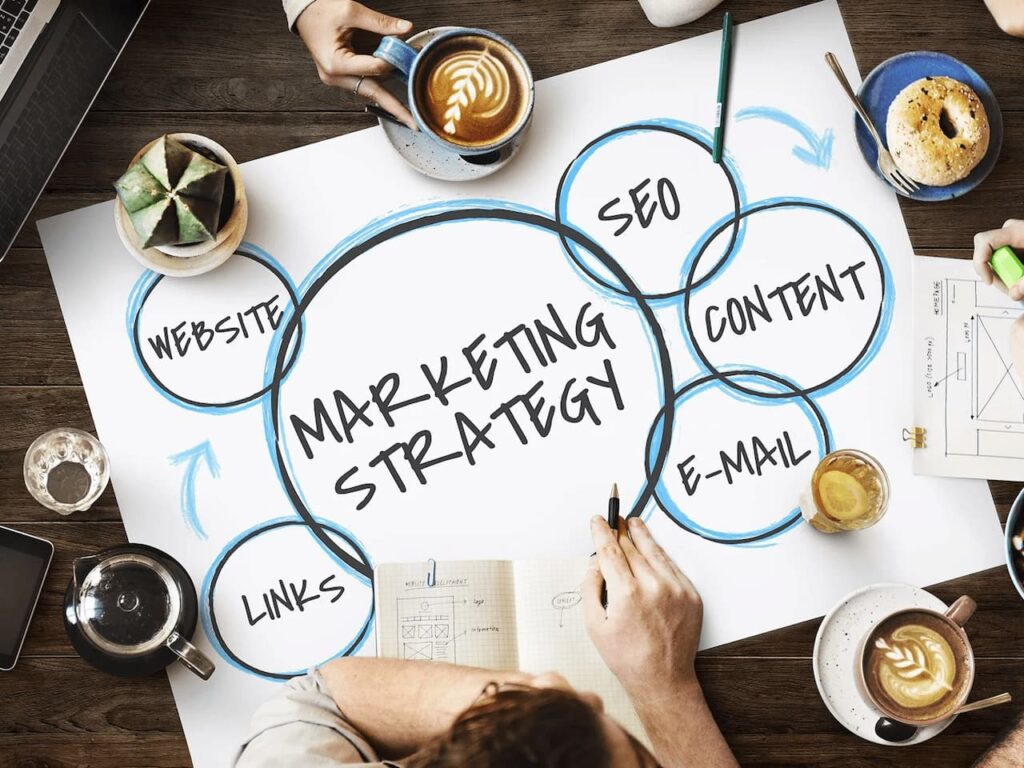 In the highly competitive online arena, building links is crucial for a website's success. It boosts search engine rankings, drives organic traffic, enhances domain authority, builds credibility, and generates leads.
However, the art of link building is no walk in the park; it demands expertise and strategic planning. Many businesses, particularly small and medium-sized enterprises, may lack the resources to execute effective link-building campaigns. This is where effective link building service come into play.
Today, over 36% of businesses outsource their linking efforts to third-party specialists or a link building agency. Notably, experienced specialists create almost 4x as many links as newbies. And nearly 60% of those experts work in specialized agencies. So, ordering a reputable link building service looks like a promising way to bring your SEO efforts to a different level.
Pluses and Minuses of Link-Building Services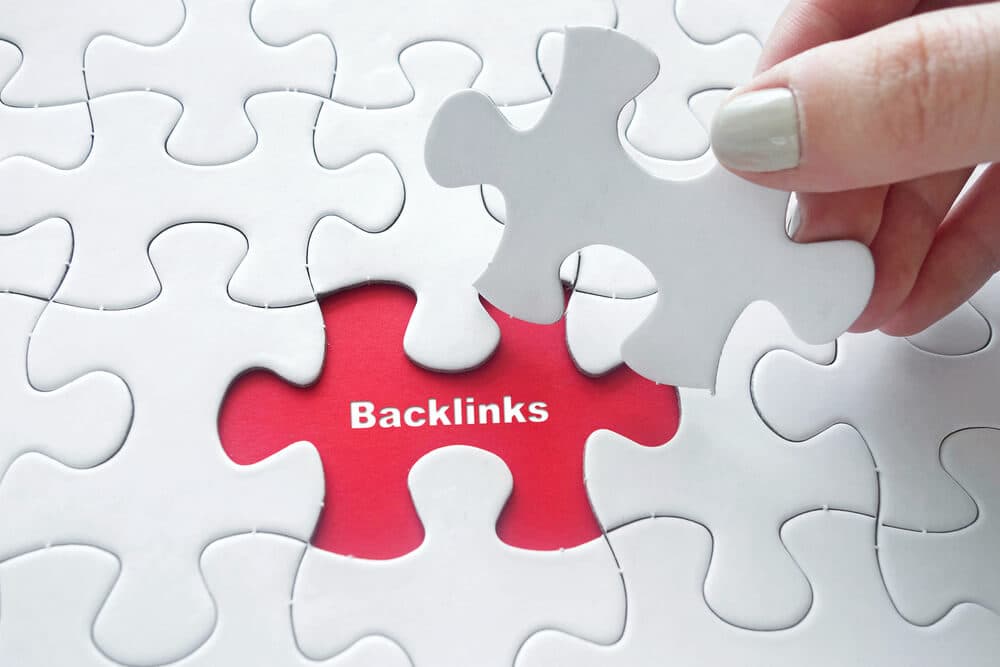 While 73% of average link builders create around 10 backlinks monthly, specialized seo link-building service can create times more. To make an informed decision, you should be aware of both pluses and minuses these services entail.
Pluses
Better search engine rankings: Think of seo-link building-service from trustworthy websites as a vote of confidence for your own site. Search engines notice this and may bump you up the search results ladder. Interesting tidbit: top-ranking pages on Google usually have about four times as many links as others;
More website visitors: When your site climbs the search results, more users are likely to stumble upon it through searches. And if your links are top-notch, you might even get some referral traffic from other sites;
Boosted brand presence: These services can help get your brand in front of a larger audience. When respected websites mention your content, it gets more eyeballs and trustworthiness points. So, your brand becomes a bit of a household name, which is awesome for attracting new customers;
Saved time and effort: Crafting a killer link-building plan takes lots of time and know-how. By outsourcing this to the pros, you'll have more time to handle other important stuff, like keeping your customers happy;
Access to expertise: Reputable providers are like SEO wizards. They know all the tricks and have connections that can score you top-notch backlinks from important sites. That's usually pretty tough to pull off solo;
Playing by the rules: Trustworthy services stick to ethical and search engine-approved methods. So, you won't be risking any penalties or getting on the wrong side of search engines. That's a win-win!
Minuses
Risk of low-quality links: If not done right, high quality link building service might snag you some not-so-great links from spammy or unrelated sites. These could end up hurting your site's reputation and might even land you in hot water with search engines, potentially causing your rankings to slide;
Cost: Getting top-notch link-building help can be a bit heavy on the wallet, especially if you're looking at premium providers with a solid track record. This might be something to think about, especially for smaller businesses working with limited budgets;
Long-term commitment: Building and maintaining a strong link profile isn't a one-and-done deal. It's a process that takes time – often several months – to see significant results. So, if you decide to go the service route, be prepared for the long haul.
Inhouse VS Outsourced Link Building Services
We will still try to objectively describe in which cases it is worth ordering link building service, and in which – to maintain and develop an in-house team.
While our subtitle reads "pros and cons," we will still aim to objectively outline the circumstances under which it is beneficial to employ link building service, and when it's preferable to cultivate and expand an in-house team.
Advantages of Outsource Link Building Services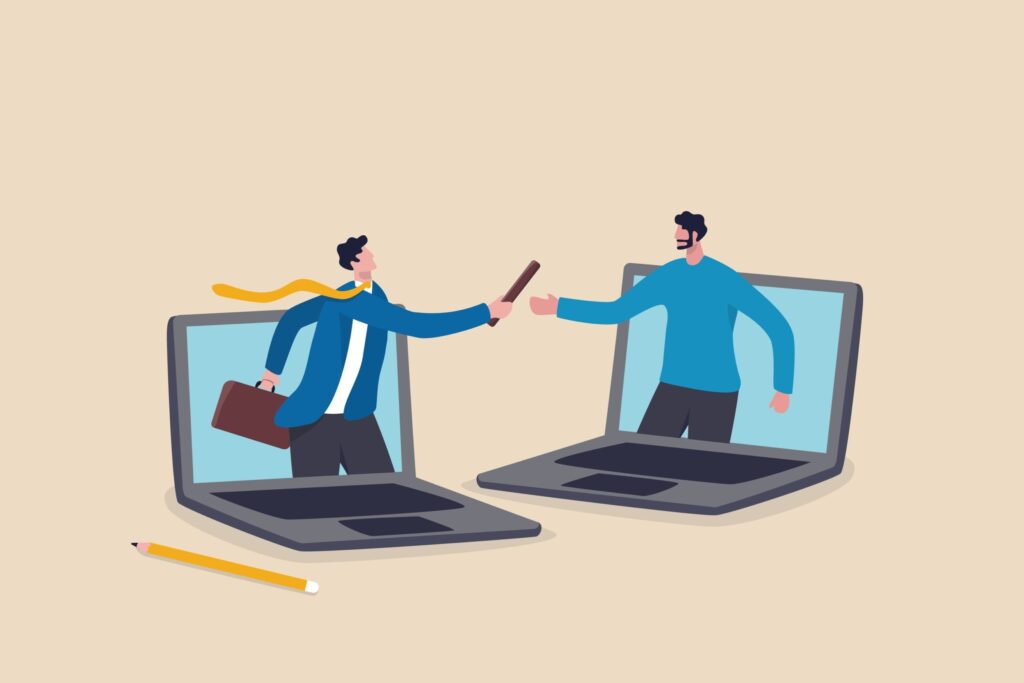 Here are the advantages of hiring a link building service provider:
Quick Start: Minimal time elapses between placing an order and the completion of the links. Since the link building service provider is specialized in what they offer, their processes are more optimized for execution;
Reduced Bureaucracy: The service provider, usually a company, handles their portion of the work in building links. All intricate steps associated with approvals, submitting a list of links for payment to the finance department, and resolving issues with higher management (SEO/ Head of SEO / Head of Marketing) can be regarded as micro-management;
Cost Optimization: It might appear to be costly at first glance, but let's evaluate the expenses by category:

Team Costs: Each team member is in competition with their colleagues, thereby motivated to complete tasks more promptly and efficiently;
Tool Costs:

Ahrefs / SEMRush:

Cost: Approximately $1000 for advanced subscriptions;
Features: Comprehensive keyword history, capability to view extensive websites, and generate reports on them, etc;

Majestic:

Cost: Basic subscription available at $49 a month;

Hunter.io/Snov.io:

Purpose: Email search, email validation, and sending out emails;
Cost: Depending on usage, a Growth/Business plan ($150-450) may be needed;

Getprospect:

Purpose: An additional source for email searches;

GSA Website Contact:

Purpose: Utilized for sending out emails through contact and other forms on a site;
Installation: On PC;
Cost: $120 + tax;

Proxy for GSA Website Contact:

Purpose: Ensures email deliverability and helps avoid being marked as spam;
Cost: Starts at $20 and varies;

Netpeak Checker:

Purpose: Conducts mass checking of sites by parameters, useful for checking Ahrefs parameters;
Cost: Ranges from $8 to $22 a month;

Google Spreadsheets/Airtable/etc:
Additional Costs: These may vary depending on the specific link-building service chosen;

Ease of Control:

Client Authority: As the paying client, you set the expectations and requirements;
Defined Timelines and Costs: The outsourcing partner outlines the timelines for task completion and provides the estimated costs;
Responsibility for Complexities: Any complexities and issues related to payments to third parties are entirely the responsibility of the outsourcer;
Quality Assurance: The quality of the proposed link-building service can be evaluated before work commences by requesting examples of links;

Guarantee:

Provider Reliability: It's preferable to engage with link-building providers who can offer at least basic assurances for their services;
Contractual Results: The expected outcomes can be detailed in appendices to contracts, with potential compensations and penalties outlined;
Contract Flexibility: Typically, the contract is adaptable. Both parties can submit their examples, negotiate on which to use, make changes, and include clauses for mutual protection;

Absence of the "Bench":

In scenarios where the budget has been trimmed or certain project tasks have become obsolete, it's more straightforward to discontinue the services of an outsourcer compared to a hired employee, owing to lesser obligations towards them;

Low Probability of Corruption:

Challenge of Protection: Fully safeguarding against corruption is notably difficult;
Increased Risk with Size: The larger the workforce within a company, the greater the risk of misuse of both financial and production resources;
Clarity with Outsourcing: When working with an outsourcer, a clear price list is provided, guiding the collaboration;
Lower Risk: Although there are inherent risks in this arrangement, they tend to be lower in comparison.
The set of tools can change, but the main tools are listed above. There are also many specific tools, such as A-Parser, which are very powerful but require more technically advanced SEO specialists who can work with them.
Advantages of an In-House Link Building Team:
Full Control: You have complete oversight of what your employees are doing, from A to Z;
Project Engagement: This is a pivotal aspect, as individuals working on the project are highly immersed, without distractions from other tasks;
Solving Highly Specific Tasks: In 99% of cases, companies offer services for which they can guarantee results. In-house link builders have the opportunity to invest time in the R&D stage, which can extend for several months;
Understanding of the Project/Product: This will always surpass that of any outsourced contractor, as there is an opportunity to interact not only with SEO specialists but also with other experts within the company;
Salary Expenses: From a salary standpoint, the per-hour cost of an employee will be more economical. However, employees require access to multiple tools to produce quality work, so ultimately, the final cost of a link may not be less.
What to Use the In-House Team for:
Contractor Control: It's noteworthy that many contractors can be surprisingly unscrupulous. Therefore, controlling the quality of their work is essential, which takes time and requires someone to manage it;
Execution of the Highest Quality Placements: Consider you are a startup. For in-house teams, it's valuable to aim for placements on premium sites such as Forbes, NYTimes, TechCrunch, etc;
Development of Company Representatives: This pertains to authorship/public columns, which are beneficial for both SEO and enhancing company recognition in the public domain;
Development of Unique Concepts for Obtaining Links: The primary focus should be on quality, not quantity. This is particularly true in scenarios where maximum personalization and relationship building over months are vital, as opposed to a mass approach.
Things to Look For in a Link-Building Service Provider
Having the right service by your side can give your website's SEO strategies a big boost. But let's face it, with so many providers out there, picking the perfect one that matches your goals and gets you the results you want can be a bit like finding a needle in a haystack.
Before engaging in link building, these two points must be observed:
Website Optimization: Your website should be technically optimized;
Management in Place: There should be a manager – be it a marketer, an in-house SEO specialist, or an SEO agency – capable of outlining a link-building strategy and overseeing the quality of the execution of link-building services.
To help you make the right choice, below are some key factors to think about when selecting a link building service.
Do You Need SEO traffic? 
Indeed, while this is a blog by an SEO company, it's crucial to objectively ask – why do you need SEO traffic? If there are alternative lead generation sources demonstrating positive ROI, maybe it's worth considering scaling those instead?
You Need SEO and You Have Done On-page Optimization
It's logical to progress to link building and selecting SEO link building service and providers. It's worthwhile to consider all available services on the market, determine which ones are suitable for your company, discuss the strategy with the service providers, and then commence work.
Check Reputation and Experience
Focusing on online reputation is a prudent approach for sensible companies. Reputation plays a pivotal role not only in attracting clients but also in hiring employees. Quite frankly, no one desires to collaborate with amateurs and deceivers.
Platforms like Clutch, Goodfirms, and Trustpilot offer insights into a company's standing. Delving deeper into Clutch, one finds both verified and unverified reviews. Each type is informative, but unverified reviews can be particularly revealing, as not all companies are willing to disclose their contractors. Thus, a guiding principle for using Clutch is: if the available reviews are from legitimate, recognized businesses and there's confidence in their authenticity, then it's likely the unverified reviews are genuine as well.
Additionally, having a specialist in SEO/marketing is a commendable practice. Such an expert can discern between subpar and reputable providers even at the communication stage.
Test the Provider With a Small Volume
For those immersed in marketing, it's acknowledged that reviews can also be manipulated or purchased, be it in exchange for a service, money, or various other means. A paramount piece of advice would be to start with a minimal order; it's prudent not to commit the entire budget you're prepared to allocate immediately, but rather to start with 10-20%.
Quality of Links in Examples
The most crucial aspect throughout the process is the very reason we opt for the best link building services – the quality of the links. It is imperative to ensure that the quality of work aligns with what has been promised.
Quality Over Quantity
The high-quality links are like gold. They can seriously boost your website's authority and rankings, much more so than a bunch of low-quality links. So, when you're evaluating providers, keep your focus on the quality of references they can bring to the table. It's quality over quantity, every time!
Customization and Personalization
A reliable provider will offer customized strategies tailored to your website's specific needs and goals. Avoid providers that offer one-size-fits-all packages, as each website requires a unique approach based on its industry, competition, and existing backlink profile.
Pricing and Value for Money
Consider the pricing and evaluate it in conjunction with the value they offer. While cost is a factor, it should not be the sole determining factor. Look for a provider that provides transparent pricing and demonstrates how their services will deliver value and return on investment.
Focus on Long-Term Results
The providers you want to team up with are the ones who understand that lasting success is what it's all about. It's like planting a tree; you want it to grow and provide shade for years to come.
So, when you're making your choice, go for a provider that's all about building a healthy backlink profile over time. Steer clear of those who promise quick wins that might fizzle out in no time.
Major Types of Link-Building Services
If you google linking services, you'll come across a plethora of results. To scrutinize and compare even the top options thrown at you will take you a lot of time. Not only might that search be annoying and tedious but also there is no guarantee you'll end up finding what you really need.
To reduce the number of alternatives on your plate and narrow down your search, we've grouped the providers into major categories including:
HARO;
Link swaps/exchanges;
Comments (blogs, forums, community places (reddit, quora, etc));
Directory submissions;
Profile links;
Broken link building;
Content marketing;
Blogger outreach;
Niche edits;
Unclaimed brand mentions;
Paid guest posts;
PDF-files;
Reports;
Statistics;
Infographics;
Stock images;
Press releases;
Redirects;
PBNs;
Tier-links.
These groups vary by the linking method they use, their popularity, and the costs involved. Thus, as marketers report, guest posting and content marketing take the lead among the mentioned linking methods.
According to Ahrefs, an average link rate is around $360 while top-quality references can cost $1500 per reference and more. In the meantime, around 40% of companies have an average monthly linking budget of $1000 – $5000. And only 20% of marketers spend on this up to $10.000 per month.
When choosing a service provider, consider your budget, objectives, and long-term SEO strategy. Each type of service has its strengths and weaknesses, and the backlink cost can vary widely.
To Recap
Since link-building holds a pivotal position in defining a website's online footprint, linking services become a potent and valuable ally for marketers looking to lay a strong groundwork for lasting growth and triumph.
When businesses team up with seasoned service providers, they can truly harness the advantages of delegating their online promotional endeavors while steering clear of potential pitfalls. It's like having a skilled navigator on board for a smoother journey toward digital success.